FULL Family and Friends Grade 4 Special Edition - FullHD 1080p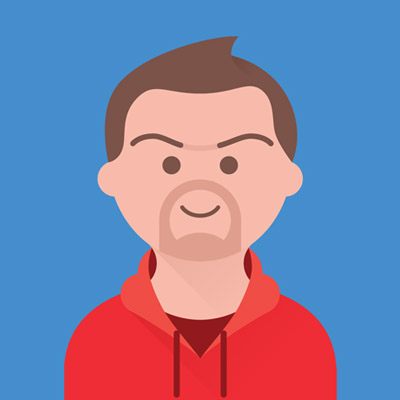 FULL videos of Family and Friends Grade 4 Special Edition #Learn4Life #L4L
- Youtube: https://www.youtube.com/channe....l/UCtOuh6xxSgF5x_ijy
- Web: https://fantasticenglish-4-all.blogspot.com/
- Pinterest: https://www.pinterest.com/fontlong/
STARTER UNIT: WELCOME BACK!
- Hello. My name's Rosy. I have brown hair.
- This is my cousin, Tim. He has green eyes.
- I have a little brother. His name's Billy. He's two. He has curly hair.
- This is Billy's bedroom. He has lots of teddy bears.
- Where's Billy? Is he under the bed?
- No, he isn't.
- Look! This isn't a teddy bear.
- It's me! Billy!

UNIT 2: OUR NEW THINGS
- Look! These are your new tables and chairs.
- Those are your new coat hooks.
- Animals.
- That is our new board. And this is the new computer. Look!
- Wow!
- Do you like our new things?
- Yes, we do.
- And is this a new teddy bear, Rosy?
- No…
- This is my new pencil case. Look, new pencils and pens!
02:02 hello babies. They're twins, brother and sister. Are they hot? No, they aren't. Are they cold? No, they aren't cold. Can the babies eat bananas? Yes. Wow. Good idea. They're hungry? Yes. They like bananas. They're happy. I'm happy.
02:52 do you have a milkshake rosy? Yes, I do. Where? Spilly he's behind the tree. Does he have a sandwich? No, he doesn't and he doesn't have his salad. Here you are Billy. Thank you.
Billy. Do you like the food? Sorry, mom. It's so okay.
More food.
03:49 what do we have on Monday? We have English, then we have math. When do we have PE? We have PE on Thursday. Oh, good. On Thursday. Don't forget these. Oh yes. P E bags. It's time for soccer. Oh No, this is Rosie's bag. I can't play soccer now. You can wear their clothes, Tim. Thank you very much.
04:43 it's Billy's birthday. Tomorrow. Let's by presence. What does he like? He likes trains and cars.
Okay.
I like these balloons. No, Billy doesn't like balloons. He's scared of balloons. He likes candy.
Speaker 4: 05:05 Okay.
Speaker 2: 05:08 The Lea is asleep. Now. Put his presence here. Cut Idea, man. Several months in a row.
Speaker 4: 05:23 Oh,
Speaker 2: 05:23 Billy, it's five o'clock. Thank you for my presence.
Speaker 1: 05:41 [inaudible]
Speaker 4: 05:43 [inaudible]
Speaker 2: 05:45 let's listen to music. Sorry we can't. My Dad's asleep asleep. Yes, he's a, he works at night. He goes to bed at 11 o'clock in the morning. He gets up at seven o'clock.
Speaker 3: 06:09 Okay. Hello girls. What time is it?
Speaker 2: 06:13 It's seven o'clock. Can we listen to music now? Now my brother has dinner at seven o'clock then he goes to bed. Girls. You can listen to music put on these headphones. Thanks mom.
Speaker 1: 06:42 [inaudible]
Speaker 4: 06:44 [inaudible]
Speaker 2: 06:46 Yeah, my dad's a police officer. Where does he work? He works in a police station. Does your grandma work? No, she doesn't. Okay. Does your mom work? Yes, she does. She works in a store. There are a lots of cakes here, Tim. Yes, honey. I know my mom works in a cake store. Have a cake, boys. Oh, thank you. Great.
Speaker 1: 07:27 [inaudible]
Speaker 4: 07:28 [inaudible]
Speaker 2: 07:30 okay,
Speaker 3: 07:30 let's walk to the store. What's the weather like?
It's sunny. Don't put on your coat, Billy. It's hot today. Okay.
Speaker 3: 07:44 Put on your son hats, please. Oh No, it's windy.
Speaker 2: 07:52 My hat. Oh No. Now it's raining. Let's go home. Quick. GRANDPA. Open the door please.
Speaker 3: 08:08 Well, no, I don't have the key.
Speaker 2: 08:12 Oh. Oh No. You're all wet.
Speaker 1: 08:23 [inaudible]
Speaker 4: 08:25 [inaudible]
Speaker 2: 08:26 yeah. What time is it grandma? It's four o'clock. Look, here's the train. Oh, there are lots of people where my aunt and my cousins, we can't see you. What are you wearing? I'm wearing a blue skirt and a red scar. And Joe, what's he wearing? He's wearing jeans and a yellow shirt. And Millie. What's she wearing? Shay's wearing red pants and black boots. Oh, hi. Hello and welcome.
Speaker 1: 09:24 [inaudible]

09:29 we're watching our wedding. Can we watch too? Okay,
look,
the band is playing music and I'm dancing with dad. What's he doing? He's eating the wedding cake. Look at grandma and GRANDPA. They're talking. Look, it's you, Millie. I'm so little and now I'm 10. Everyone is singing and talking and your sleeping.
10:20 wow. Look at all the animals belly. This cow is bigger than that cow. Yes. It's the money cow. This street is smaller than that sheep. It's up. She what? A baby donkey and a mommy donkey. That's right. Billy goat is bigger than the other goats. A daddy goat.
Hey. No,
it's a hungry baby gold.
Okay.
11:15 look at the photos. Look, we were in the park. You were good, Tim. The babies weren't sad. They were hungry. We were outside. We were fairy wet. Mom wasn't wet. She was dry. Look at this one. It was Billy's birthday. These birds were bad. This goat was hungry. I was little then, but I'm not little now. Yes, you're berry tall now.
Show more
---